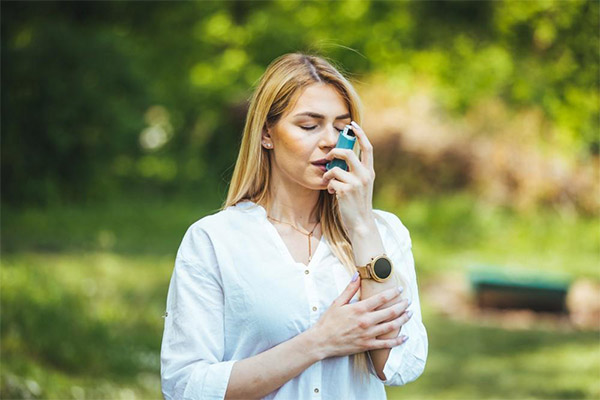 Preparing for a trip can be exciting, but it can also feel a little daunting for people with asthma. Knowing that you're likely to encounter new and unforeseen triggers of your symptoms could make you apprehensive.
However, these concerns shouldn't stop you from exploring new places and creating exciting memories. Managing your asthma effectively as you travel is possible with the proper guidance.
Laura Ispas, MD, of Allergy Asthma & Immunology Institute in Lansdowne, Leesburg, Ashburn, and Sterling, Virginia, has been helping patients manage their asthma for nearly two decades.
Dr. Ispas ensures that asthma doesn't hold her patients back with customized treatment plans, providing the latest therapies and emotional support.
Here she breaks down five travel tips to help those with asthma travel with ease.
Plan ahead and keep your medications accessible
Traveling requires thinking ahead, especially when you have asthma. Ensure that all your essential medications, including inhalers and emergency medication, are packed in your carry-on bag so that they are within easy reach.
It's wise to carry copies of prescriptions and a doctor's note detailing your condition. Dr. Ispas can also help you prepare for specific triggers that might arise during your trip.
Know your triggers
Every destination is unique and may cause different triggers for your asthma. Understanding what triggers your asthma and learning to adapt to different environments is crucial.
Researching the weather, pollen levels, and air quality at your destination will help you plan appropriately. You can also look into accommodations that specifically cater to people with allergies.
Seek out medical facilities at your destination
No one likes to think about emergencies, but it's essential to be prepared. Knowing the locations of nearby hospitals and clinics at your destination and having your medical information and contacts handy can provide peace of mind.
It's also wise to invest in travel insurance that covers asthma-related emergencies, ensuring you'll be well-taken care of if an unexpected situation arises.
Follow a healthy routine and diet
Maintaining your daily routine, including your medication regimen, is crucial while traveling. Avoid unfamiliar foods and situations that might trigger your symptoms. By sticking to habits you're used to, you help ensure that your asthma remains well-controlled throughout your trip.
Let others know of your condition
Don't hesitate to inform others about your condition. Communicating your needs to airlines, hotels, and travel companions ensures that those around you understand your situation.
Carrying an asthma action plan you've developed with Dr. Ispas will allow others to respond appropriately if you need assistance. Open communication improves your safety and allows for a more relaxed and enjoyable travel experience.
Make your next travel experience pleasant by adopting these strategies, and start creating unforgettable memories today.
While asthma is a chronic condition, it doesn't have to limit your life and ability to travel. With careful planning and the expert guidance of a specialist like Dr. Ispas, you can confidently explore the world.
Get personalized care and guidance for managing your asthma by booking an appointment with us online or calling 571-399-5132 today.