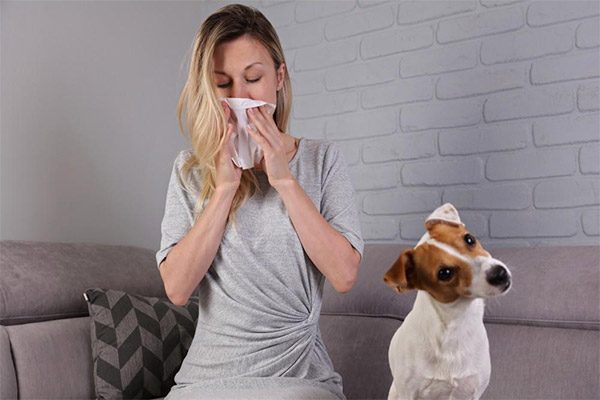 If you know someone who has pet allergies, you know pet dander, saliva, or urine can be major irritants. From sniffly noses to watery eyes to persistent sneezing, entering a pet-friendly home when your body isn't so pet-friendly can be unpleasant.
When you and your furry friends are expecting guests in your home, there are some things you can do to make their visit better. Laura Ispas, MD, and the team at Allergy Asthma & Immunology Institute in Leesburg, Virginia, offers these five tips for helping house guests with dog or cat allergies.
1. Keep your home ventilated
Maintaining fresh air throughout your home is one easy way to help house guests who have pet allergies. Open some windows, run a fan, or turn on the air conditioner to create an exit for the allergens. For guests with mild allergies, this one tip may do the trick.
Because opening the windows can let dust and pollen in, first make sure your guests aren't affected by those allergens in addition to their pet allergies. Also, ensure your air conditioner filter is replaced regularly, and consider using filters designed specifically for allergies.
2. Use an air purifier
A good air purifier, though potentially expensive, can be a huge help when it comes to hosting guests with pet allergies. Some of the best air purifiers eliminate up to 99 percent of airborne allergens, including pet dander.
3. Clean, especially where your pets spend the most time
This may sound like common sense, but you'd be surprised at how difficult it is to properly cleanse your house of pet allergens. Instead of attempting one overhaul clean shortly before your guest arrives, do your best to clean pet-ridden areas frequently and thoroughly.
Removing pet dander is a long game, not something you can magically do in an instant. Sweep and mop hardwood or tile floors, vacuum carpet, and disinfect surfaces. When possible, limit your pets' access to carpet and rugs, because allergens get caught in the fabrics easily.
4. Bathe and brush your pets
While your cat may not take well to a bath, try to bathe and brush your pets shortly before your guests' arrival to reduce dander to some degree. Brushing your pets helps rid them of any loose hairs that might otherwise end up floating around carrying allergens.
5. Keep one room pet-free
If you regularly host guests who spend the night, designate your guest bedroom as a pet-free zone. Because pet dander is difficult to get rid of, a pet-free room is often best, especially for guests with severe pet allergies. Even in a pet-free guest room, make sure to wash your guests' linens with hot water and give the room a good vacuum before they arrive.
For more information on allergies, call Dr. Ispas at Asthma Allergy & Immunology Institute, or request an appointment online.